Axis Tool Arm (For 5′ & 6′ Rotary Cutters)
Must Add A Rotary Cutter To Complete Unit
The Axis is the ideal tool for safely mowing around ponds, ditches, and fence lines. The offset design of the Axis Tool Arm provides the necessary clearance to keep both the tractor and the operator out of harms way from low hanging branches, or possibly rolling the tractor down an incline.
To ensure both operator and equipment safety, the Axis is equipped with sheer bolt protection on a break away link should the arm strike an unforeseen object with too much force.
Model
AXIS4
AXIS5-6
Weight (LBS.)
751
900
Offset
60″
84″
3PH Mount
CAT. 1
CAT. 1 & 2
Minimum Tractor Weight (LBS.)
2,900
5,800
Maximum Tool Weight (LBS.)
480
800
4' Rotary Cutter
req. min. 30 HP
5' Rotary Cutter
req. min. 60 HP
6' Rotary Cutter
req. min. 80 HP
Cutting Angle Cyl. Ext.
55°
Cutting Angle Cyl. Ret.
90°
Tractor Remotes Req.
2
Protection
Shear Bolt
Shear Bolt
Features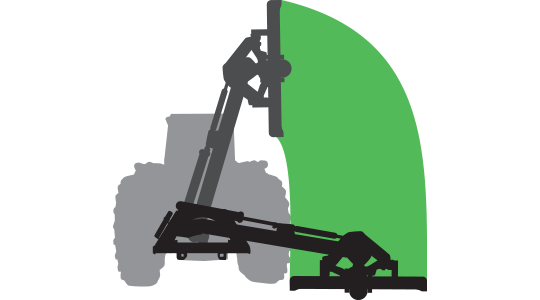 Hydraulic Tool Lift
The Axis Tool Arm hydraulically pivots on your 3PH raising and lowering the tool as needed. With the Axis fully raised the mower can be folded in to provide safe road travel (image below).
---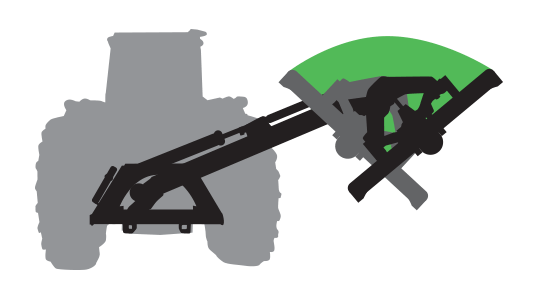 Hydraulic Tool Rotation
To provide the best results when mowing along ditches or around ponds the tool carrier is hydraulically adjustable allowing the mower to be adjusted to match the grade.
---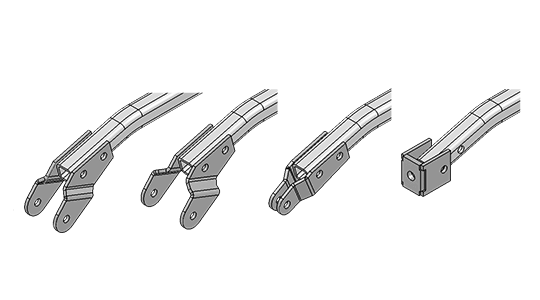 Stabilizer Arm to Cutter
Various attachment bracket are supplied with the Axis Toolbar to attach the Stabilizer Bar to the cutter. All four adaptors are included.
Shown in order: Pulsar, Kodiak, Fork Rear Wheel Style with 180° Wheel Adjuster, Fork Rear Wheel Style with Flat Wheel Adjuster
---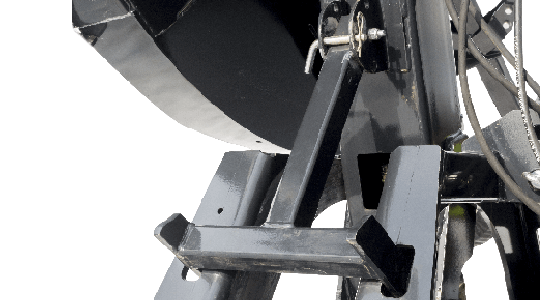 Transport Lock
---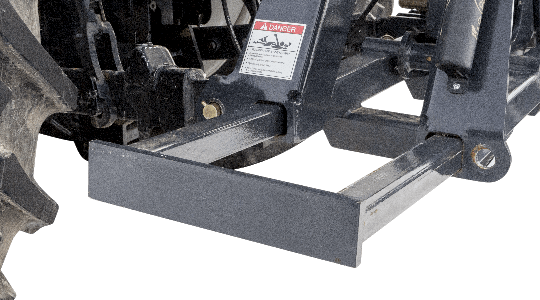 Retractable Weight Bar
| | |
| --- | --- |
| MKPRC60 | 60″ Rotary Cutter |
| MKPRC72 | 72″ Rotary Cutter |
______________________________________________________________________________________________________________________________________________________________________________________________________
PRICE DOES NOT INCLUDE SETUP OR SHIPPING – PRICED FOB FACTORY