IXP508G Tree Shear | Grabber | Ex 3-10 Ton | 90 Deg Rotation | Up To 8″ Dia | 1 Blade | 5-40 GPM
*Must Add Excavator Mount To Complete Unit – See Below
*Hoses & Couplers Not Included
*The IXP508G Comes With Baumalight's Auxiliary Electrical Connection. When Ordering Unit, Please Note What Model Of Skid Steer It Is Going On & The Pin Connection
*A Control Box Kit Must Be Added If – 
Your Skid Steer Is Older And Does Not Have An Auxiliary Electrical Connection

You Have A Newer Bobcat Skid Steer With A Specific Bobcat 7-Pin Connector. To Run This Unit With Your Skid Steer, You Will Either Have To Add The Control Box Kit Or Contact Your Bobcat Dealer For A 7-Pin To 14-Pin Adapter.
*PRICE DOES NOT INCLUDE SETUP OR SHIPPING – PRICED FOB FACTORY
IXP508G 90° Rotating Excavator Tree Shear
The IXP508G pivoting tree shear models offer a full 90 degree radius, giving you the versatility to fell up to 8 inch diameter trees in the upright position or cut limbs horizontally. Designed for 3 – 10 ton excavators, the IXP508G is equipped with an individually moving grabber arm and a fixed curved cradle bar that allows you to securely move the sheared limbs to a desired safe location.
Model #
Baumalight Connection
Code
Carrier
Blade Angle
Blade cylinder
Bore size
Weight Class
Limb Size
Grabber
GPM
Unit Weight (lbs)
IXP508G
A02
Excavator
Pivoting
5"
3–10 ton
8
Grabber
5–40
705
IXP510G
A02
Excavator
Pivoting
5"
5–15 ton
10
Grabber
10–15
900
IXP512G
A02
Excavator
Pivoting
5"
8–20 ton
12
Grabber
15–60
TREE SIZE CUTTING PERFORMANCE
Model
WOOD TYPE
2000 PSI
2500 PSI
2800 PSI
3000 PSI
3400 PSI
4000 PSI
IXP508G
Hardwood
N/A
3″
5″
6″
7″
8″
Softwood
3″
5″
6″
7″
8″
8″
IXP510G
Hardwood
N/A
4″
7″
8″
9″
10″
Softwood
4″
7″
8″
9″
10″
10″
IXP512G
Hardwood
N/A
5″
9″
10″
11″
12″
Softwood
5″
9″
10″
11″
12″
12″
Baumalight Wired Handheld Control | For Older Excavators Without Aux Electrical Connection
$

130.00
Baumalight Excavator Mounting
Excavator Mounting
Baumalight offers two options to mount your attachment on your excavator, blank weld-on plates & turn key custom solutions. All Baumalight excavator mounting options are manufactured in Canada and our team of experts will work with you to ensure you receive the best solution for your excavator.
---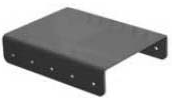 Blank Weld-On Plates
The bank weld-on plate is designed for you to weld on your own ear lugs for your specific excavator mount. The bolt pattern in the plate lines up with the bolt pattern on Baumalight attachments, allowing you to bolt the attachment in place.

Turn-Key Custom Solutions
A fully customized solution, the team at Baumalight designs and builds your custom excavator adaptor for your specific excavator to ensure that the attachment is ready to go to work as soon as it arrives.
Blank Weld-On Plate
Baumalight Blank Weld On Plate Without Bolts | For 1.5T To 10T Excavators
$

224.00
Baumalight Set Of (10) 5/8" x 2" G5 Bolts With Lock Nuts | FREE If Mount Is Ordered With Wholegood
$

148.00
Turn Key Solutions
Click The Link Below To Find Your Specific D00**** Ex Mount
Add Turn Key Option That Corresponds With Your D00****
Please Note Your D00**** When Ordering
The Turn Key Pricing Includes The Connection Code Price
Baumalight 10-11T Exc TurnKey Cross Pin Mount | Include Your D00**** In Notes When Ordering
$

3,440.00